Analysis for October 12th, 2012

EUR/USD
The current chart structure implies that an ascending movement, which is taking place right now, is a correction of the previous descending wave. We can see that this correction has become weak. At the moment the market is consolidating inside a 30 pips trading range, we can expect the price to continue forming the descending wave and breach the level of 1.2800. Even if this consolidation channel is broken upwards, it won't change an overall technical picture much and will look like a test of "triangle's" upper border. I'd like to remind you, that the daily chart of the pair indicates a possible deep correction towards 1.2500.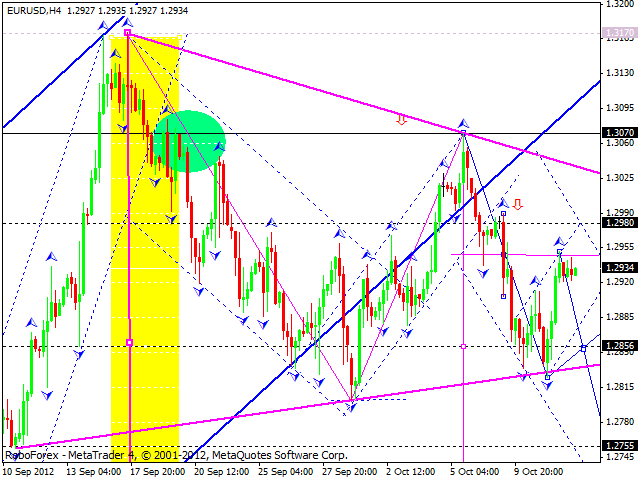 GBP/USD
The GBP/USD currency pair continues forming the left part of the pattern described earlier. Today the price is expected to test the level of 1.6020 from above, grow up towards 1.6065, and then fall down, breach the target at 1.5975 and form the central part of the pattern. Technically the picture is a consolidation between the levels of 1.6065 and 1.5975.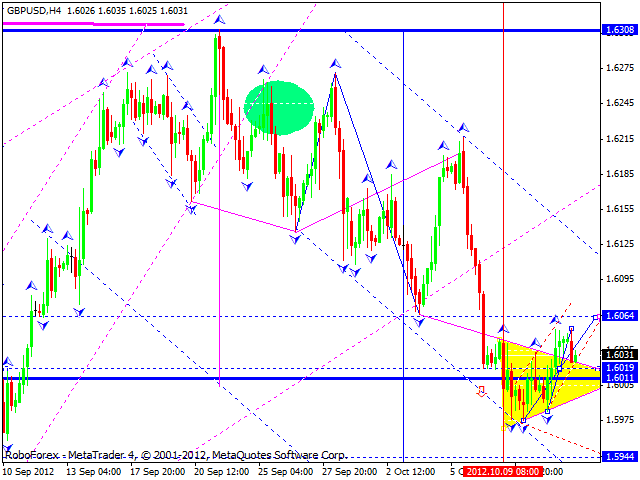 USD/CHF
The USD/CHF currency pair is going to return to the level of 0.9370, continue falling down towards 0.9325, and thus finish a corrective movement. Later the price is expected to grow up and break the level of 0.9450. An overall technical picture implies that the pair may move upwards to test the target at 0.9550.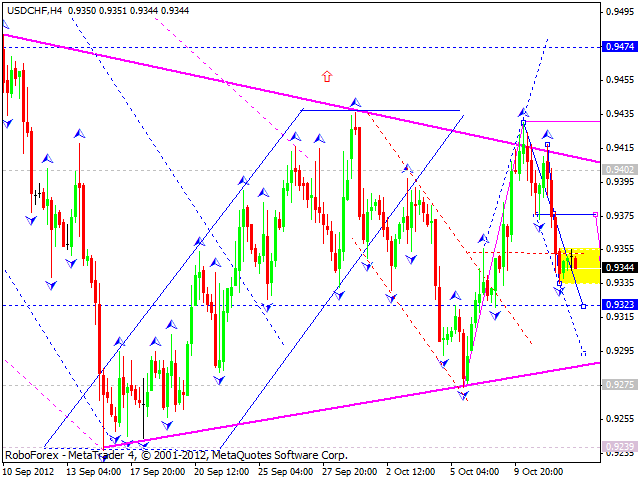 USD/JPY
The USD/JPY currency pair reached the level of 78 and is trying to finish a correction of a descending wave. The market has already returned to the level of 78.40, at the moment it is consolidating inside a narrow 40 pips trading range and "filling" the pattern inside. The price may leave this consolidation channel by testing the pattern's both upper or lower borders. It's better if the market breaks the pattern downwards.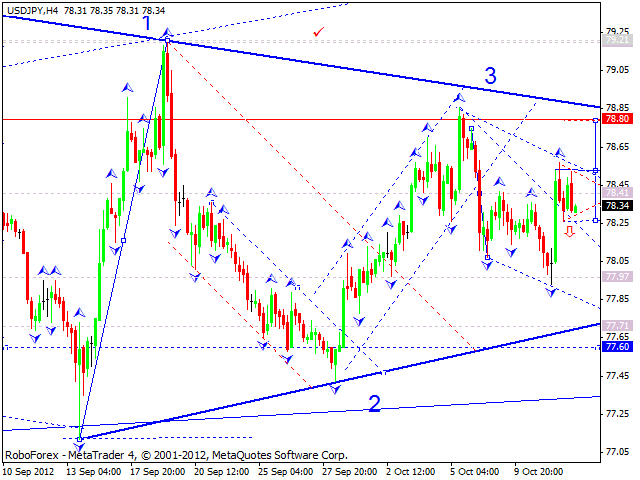 AUD/USD
Australian Dollar reached the descending channel's upper border and the targets defines earlier. Today the price is expected to continue falling down to break the level of 1.0220 and then 1.0150. Thus, the market is going to form another central part of a continuation pattern.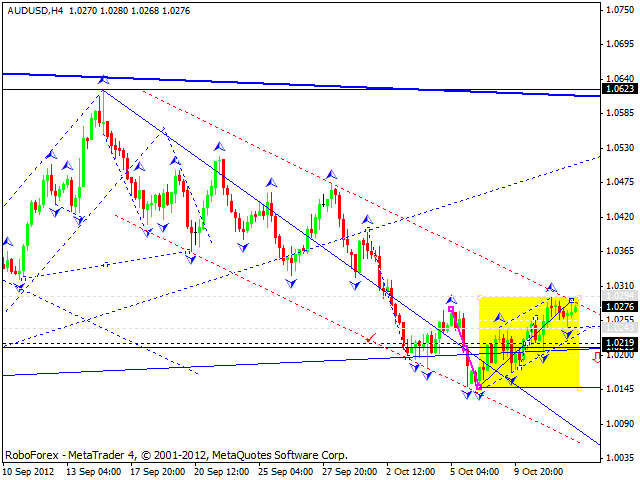 GOLD
Gold continues moving according to our forecast. At the moment the price is forming a corrective wave with the target at 1775. Later the instrument is expected to fall down towards and reach the target at 1745. The market is forming "diamond" technical pattern.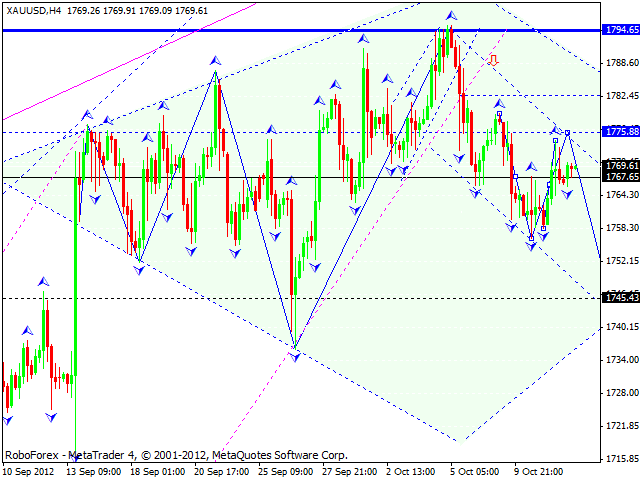 RoboForex Analytical Department