EUR/USD
The pattern we had yesterday has been completely formed. Currently, the RSI indicator is back to the area above 70, which means that the "failure swing" reversal pattern is cancelled. The rising pattern with the target in the area of 1.3360 is becoming actual. We can either wait or try the tight stop purchase.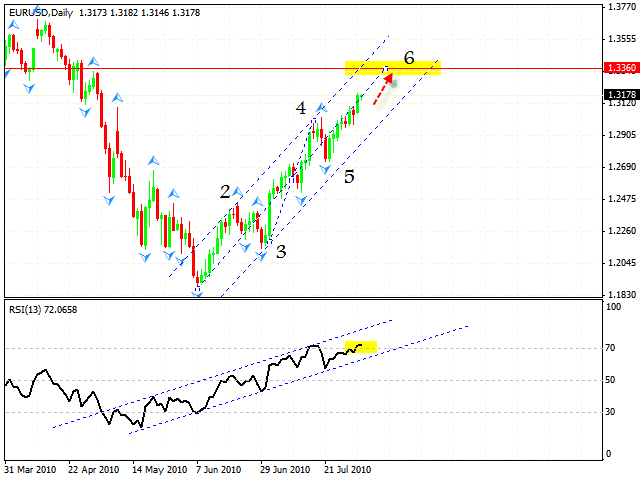 USD/CHF
The USD/CHF currency pair could not reach the targets of the descending pattern. The price is testing the support line, but it's possible to try selling with the target in the area of 1.0306; the stop is hidden behind 1.0430. Or we can keep yesterday's sales of the pair.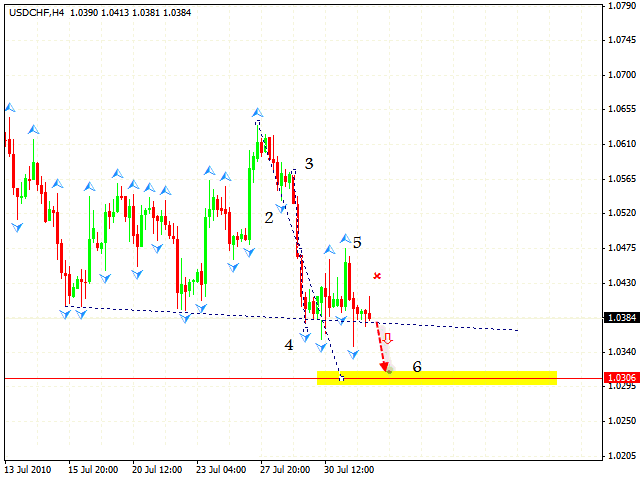 GBP/USD
Pound is showing a significant growth. The Н4 online currency trading chart shows us the rising pattern forming with the general target in the area of 1.6305. We wait for the price to rise into the area of 1.6100, then fall back to the level of 1.58. This level is a good one for us to start buying the GBP/USD currency pair. Currently, one can consider the tight stop purchase with the target of 1.6100.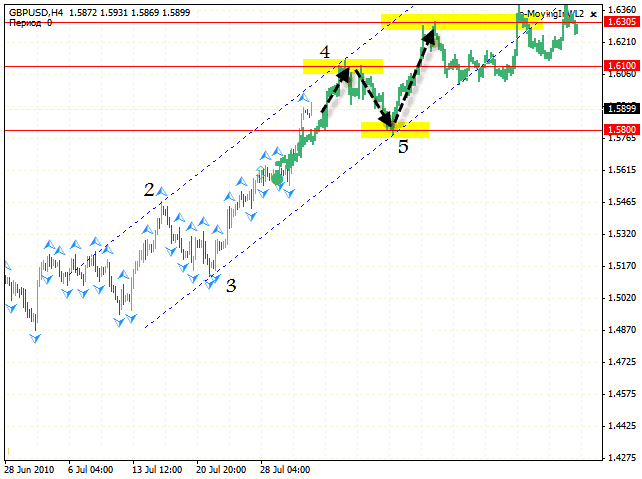 Attention!
Forecasts presented in this section only reflect the author's private opinion and should not be considered as guidance for trading. RoboForex bears no responsibility for trading results based on trading recommendations described in these analytical reviews.