NZD/USD
New Zealand Dollar continues to fall; one can try to sell with the target in 0.7041 area. As we can see, the price is testing the channel's upper border, RSI indicator is showing that the price has encountered resistance and the indicator will probably continue to fall. In general, the downslide motion is represented as a symmetric descending structure, and by now the price has determined a spot for the 5th point of reference.
USD/CHF
Swiss Franc has been in a narrow range for a long time and soon we will have "head & shoulders" reversal pattern forming. Currently, we lack the "right shoulder" to complete the pattern – it is when one can start buying, with little stop. In case the neckline is broken, one can increase the amount of long positions. The target of the pattern is 1.0924.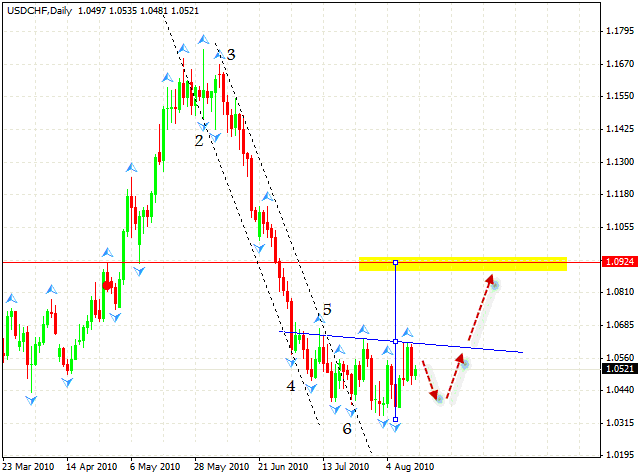 GBP/USD
Pound is forming a reversal pattern; forex online trading indicator RSI is forming "failure swing" with the target of 1.5850. One should buy only if the resistance level is broken by the indicator. Until that we recommend you to stay out of the market.