Forecast for March 24th, 2011
EUR/USD
The EUR/USD currency pair keeps moving according to the forecast. Currently we have "head & shoulders" reversal pattern forming with the target in the area of 1.4040. The price breaking the trend's rising line at the RSI is an additional signal to sell the pair, and we should expect the test of the similar trend line at the price chart. The stop must be above 1.4220. One is recommended to increase the amount of short positions only after the price breaks the neckline.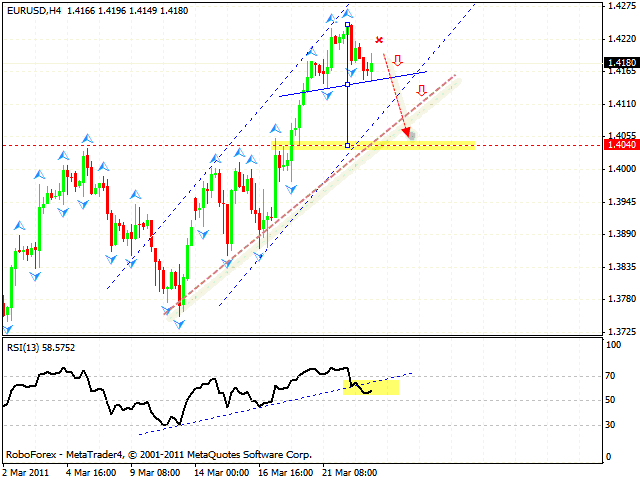 GBP/USD
The way Pound moves indicates that the GBP/USD currency pair will move downwards. Currently at the daily we have descending Wolfe Wave forming with the target in the area of 1.5755. One can consider selling Pound with the tight stop.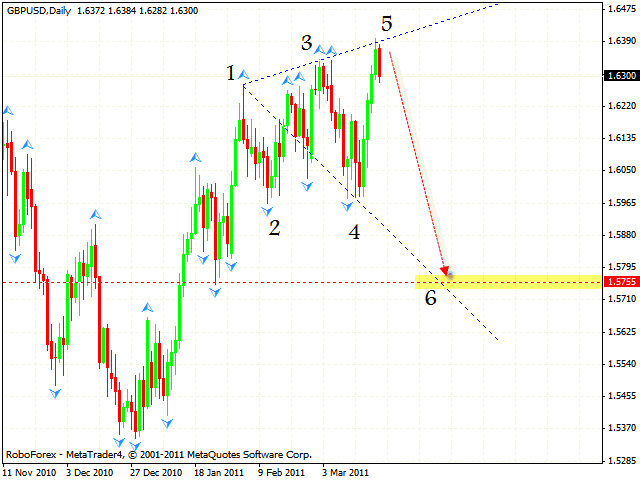 NZD/USD
New Zealand Dollar is moving inside the rising channel. At the moment the price is testing the lower border where we can try to buy the pair with the tight stop. The target of the growth is the area of 0.7496. If the price breaks and leaves the channel, this case scenario will be cancelled.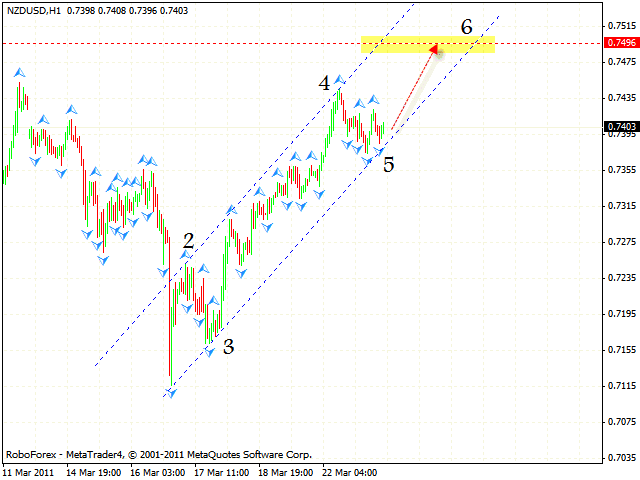 GBP/JPY
The way the GBP/JPY currency pair moves confirms that Pound will keep falling. Here we can see the formation of the expansion pattern with the target in the area of 120.98. One can either consider the tight stop sales, or wait for the reversal patterns to appear and then enter the market.