AUD/USD

The AUD/USD currency pair changed its direction a bit. Here, RSI forex online indicator is showing that the formed "triangle" has been broken indicating the possibility of a rising movement. To define our target, we use a width of a descending channel where the price is now. Today we expect one of the most important economic indicators in the USA, Gross Domestic Product, to be published. The indicator's previous value was 2.4%; currently they expect GDP to increase 1.4% per annum in the second quarter. It can have a negative effect on American Dollar.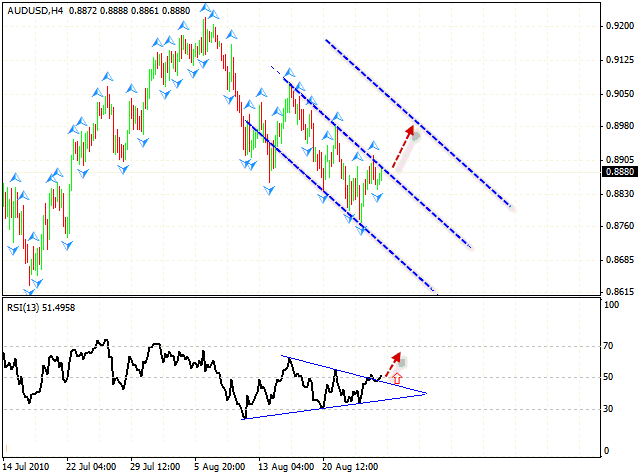 EUR/USD

Euro continues to move in different directions. There is a descending pattern, but we should not try to buy until the rising channel is broken. In general, we should consider this variant as an alternative one. Currently, there is a possibility that we will see testing channel's upper border, that the channel will be broken and the currency pair will grow further.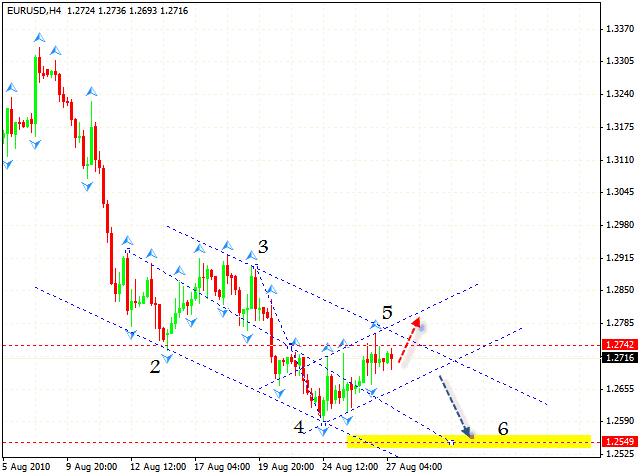 GBP/USD

Pound is forming "head & shoulders" reversal pattern with the target in the area of 1.5771. We can start buying right now with the stop behind the closest local minimum – 1.5474. One should not increase the amount of purchase until the neckline is broken. We should move stops into the black as soon as possible.