EURUSD
EUR/USD reached 1.1575 and has now entered a rising phase. This may lead to a correction towards 1.1700. However, any rise may only be considered as an alternative, while the major scenario is the price falling to 1.1470.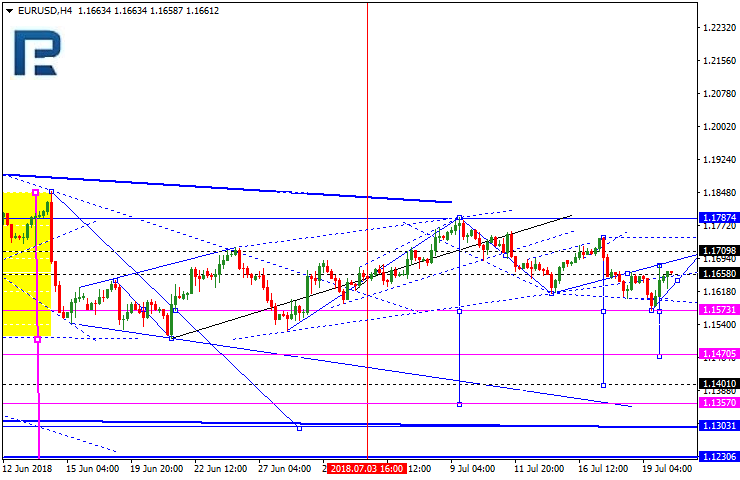 GBPUSD
The pound has reached its local downtrend target at 1.3000. Today, the pair is rising, which could mean a correction to 1.3111, and then a fall till 1.2886.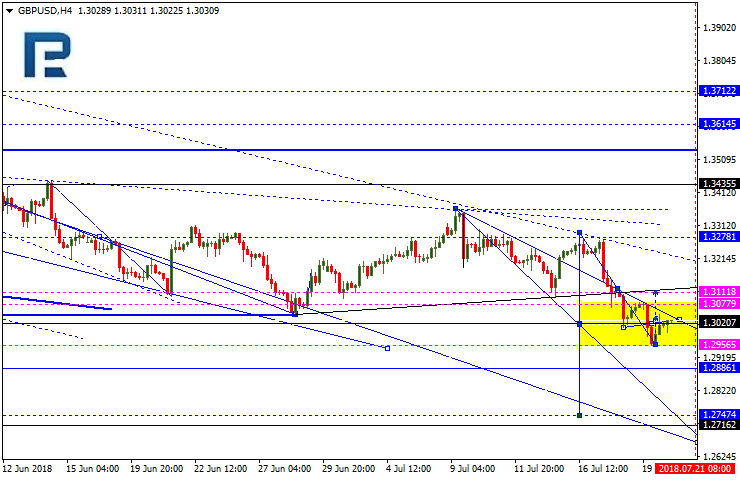 USDCHF
The USDCFH is still consolidating around 1.0000, while it could well fall to $0.9920. Any fall may only be considered as an alternative scenario involving correction, while the major scenario is the price rising to 1.0120.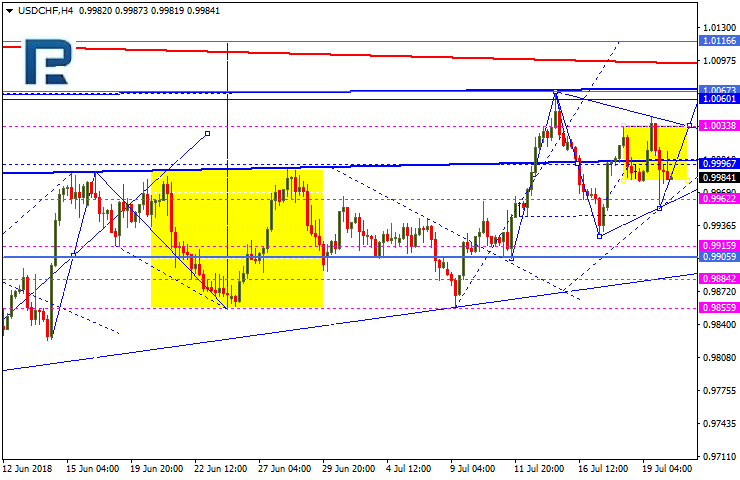 USDJPY
The USDJPY completed its first falling phase, and today it corrected upwards to 112.80. Another possible downward movement has a local target at 111.50.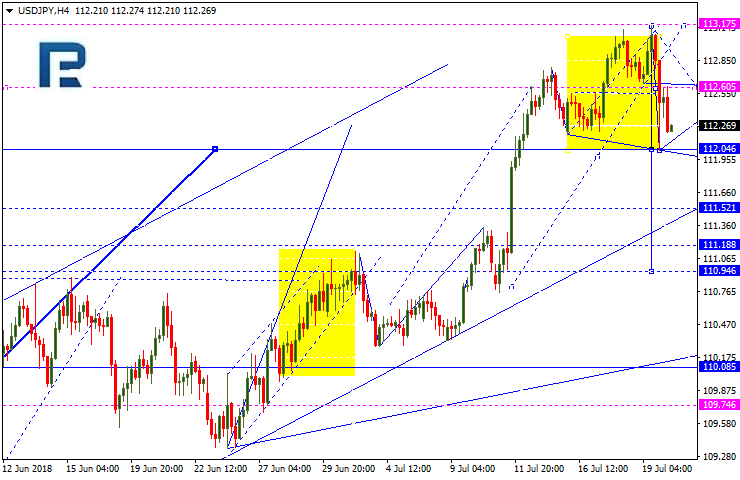 AUDUSD
The Aussie reached its local target and is correcting today, which may lead to a rise towards 0.7377. Then, however, the pair is likely to fall reaching its strategic target at 0.7285.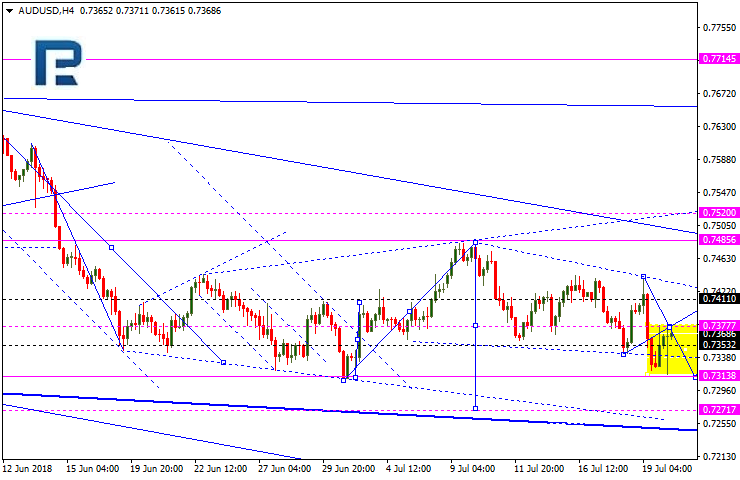 USDRUB
The pair is being pushed upwards, and 63.77 here is possible, followed by a fall to the consolidation range at 62.00. The major scenario now lies in the price breaking out the range and heading down to 60.00.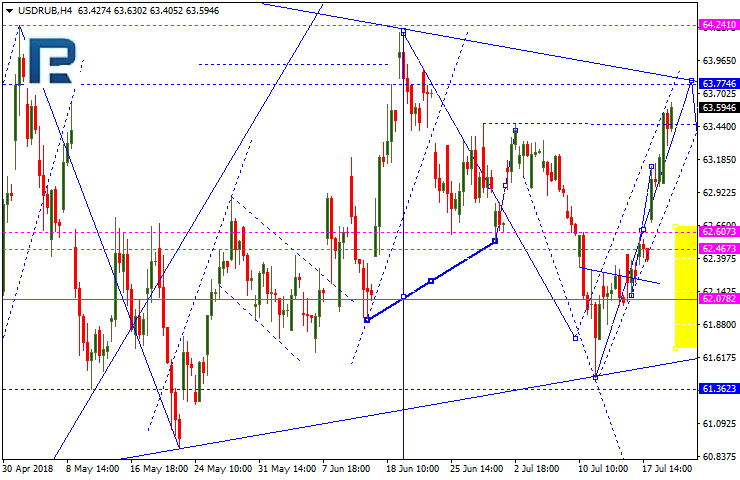 GOLD
The gold is forming a consolidation range based on its lows. Once the yellow metal goes above $1,228, it may start rising towards $1,242. Conversely, if the breakout is top down, $1,205 may be reached.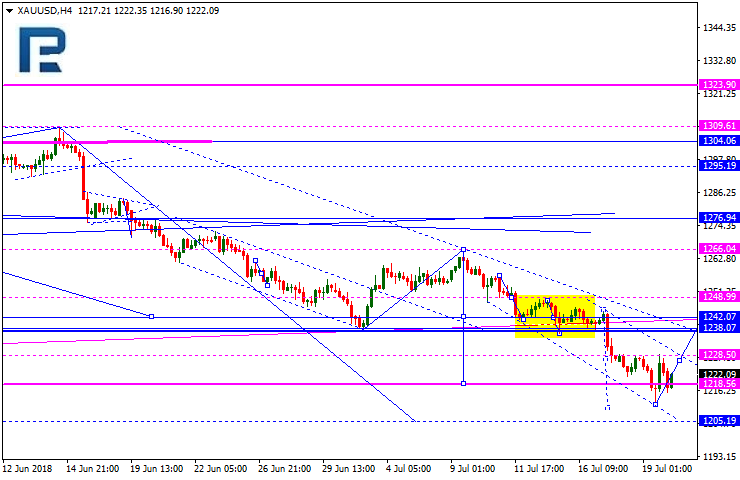 BRENT
Brent crude is trading within a consolidation range near $71.85; today, it may fall to $68.22, and then rise to $71.80. After that, the crude is likely to head down again, reaching $68.00. This is basically a 5-wave correction flag, which, when fully formed, may push the price higher to $82.00.