EURUSD
The EUR/USD is trading within the first downward wave and may reach 1.1392 today, then fall till 1.1336, which is going to be its first target.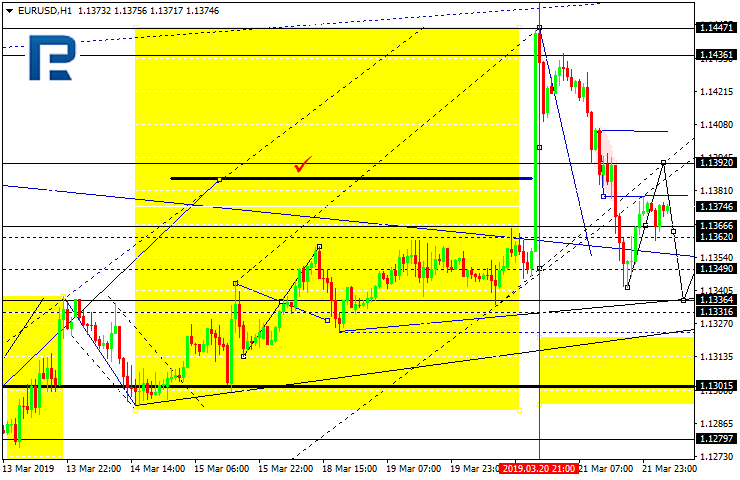 GBPUSD
The GBPUSD is rising to 1.3166, and then it may go down to reach 1.2954, which is going to be its first target.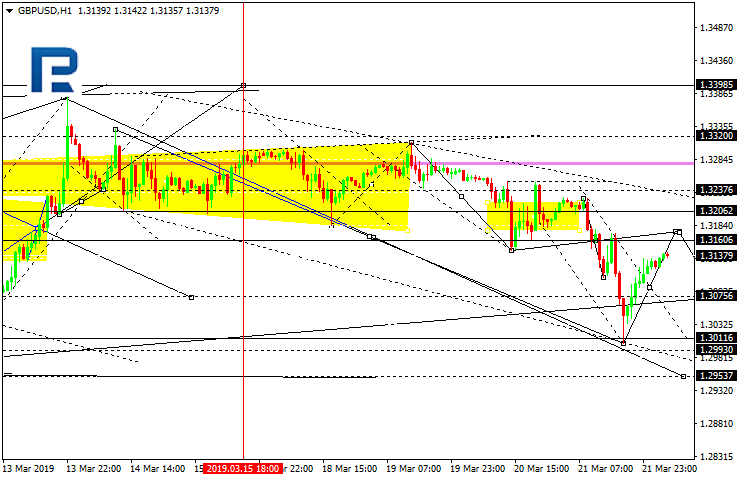 USDCHF
The USD is rising against the franc within the first upside movement, trying to reach 0.9953. Then, it is likely to correct to 0.9914, and then a rise to 1.0009 may follow.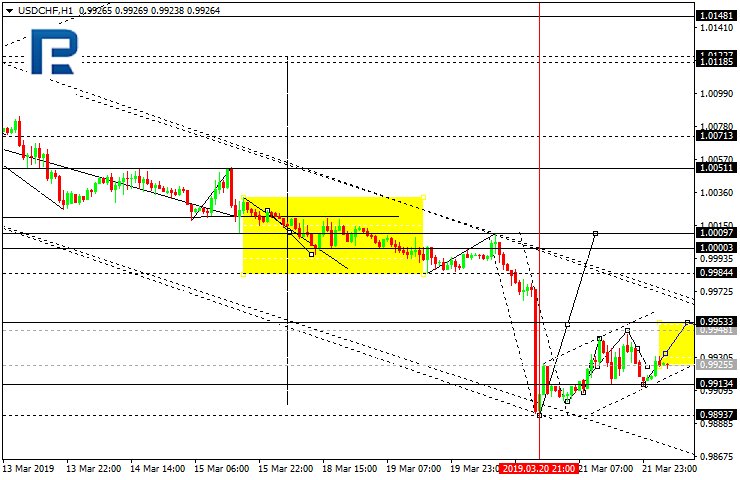 USDJPY
The USDJPY is correcting to 111.04. Today, it may hit this target, and then fall till 110.67.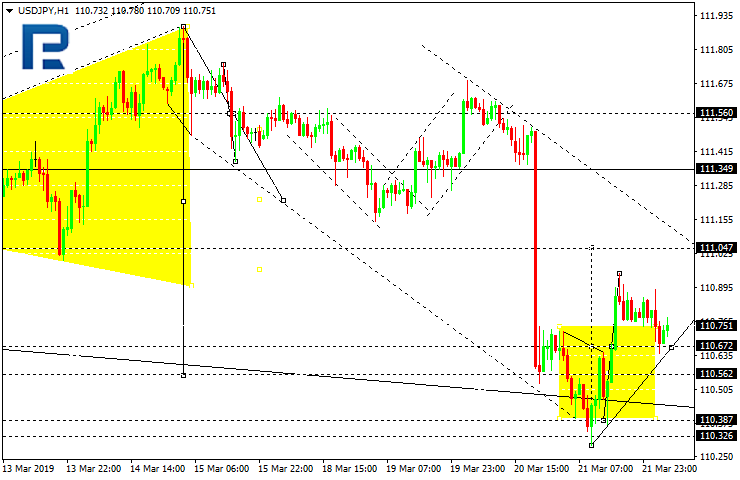 AUDUSD
The Aussie is correcting, in search of 0.7132; it may then fall till 0.7072.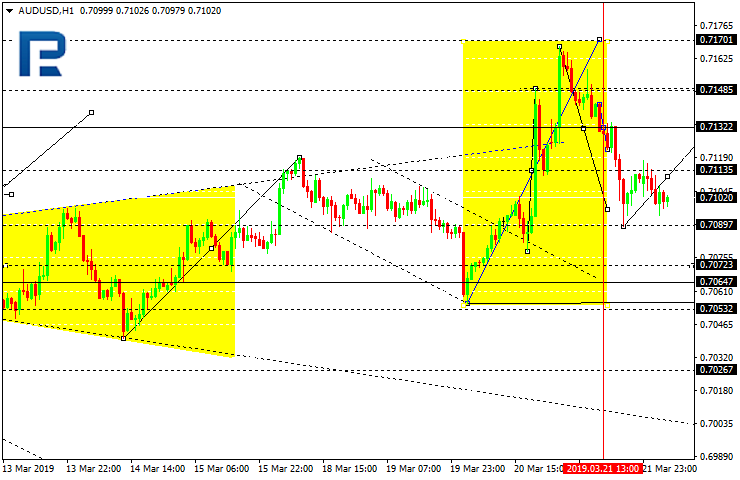 USDRUB
The RUB hit the local downside target and may hit the low at 63.44, then is likely to return to 64.86, and then head down again, reaching 62.90, its intermediate target.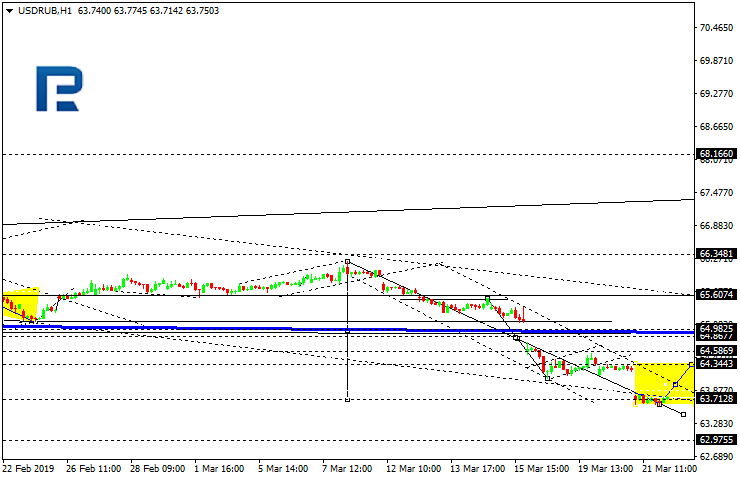 GOLD
Gold is declining, heading towards $1,301.50, which may get hit today. Then a rise to $1,310.60 may follow. After that, the downtrend may continue to $1,277.17.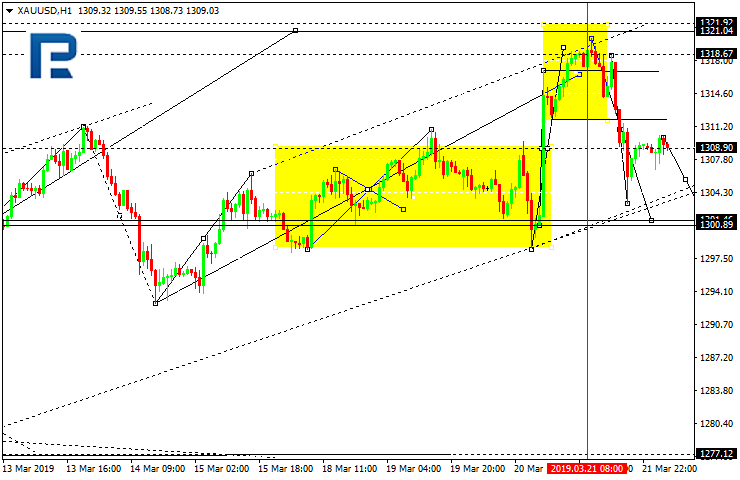 BRENT
Brent crude is under pressure and is going down, with the target at $67.42. Then a rise to $68.05 may follow, and, finally, another fall to $66.66 is expected, i.e. a local target.