Analysis for May 22nd, 2013

EUR/USD
A local correction reached the level of 38.2% from the previous descending movement. If the price rebounds from this level, the bears will start pushing the pair downwards again. The target is where the line of 1.618 from fibo-channel crosses the area formed by three fibo-levels.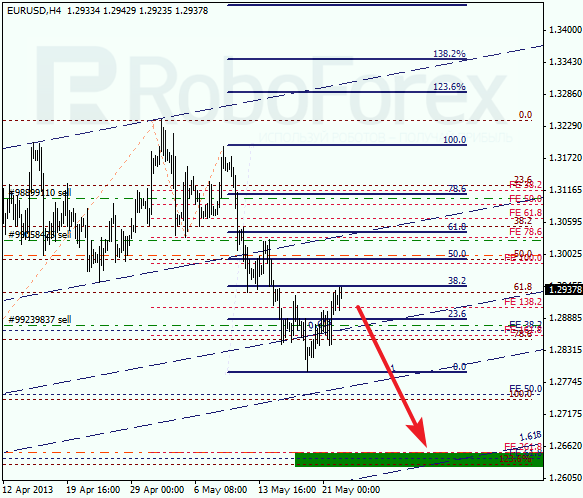 According to the temporary fibo-zones, the current ascending movement is very close to one of the predicted targets, which means that the pair is very likely to resume the downtrend. It looks like the sellers may reach the main targets by the beginning of the next week.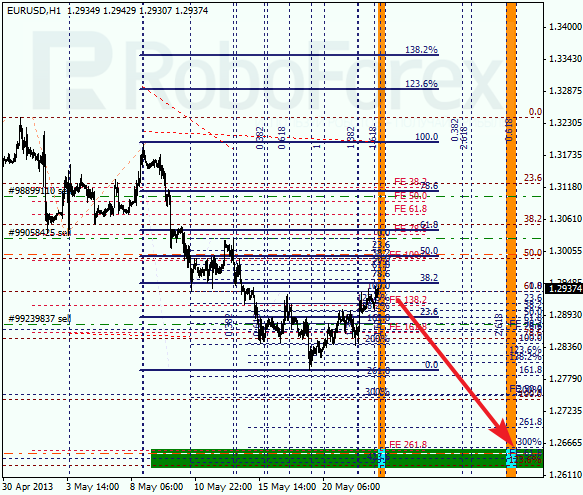 USD/CHF
Franc is still consolidating; I expect the pair to continue growing up towards the target area and break a local maximum. I'm planning to open my third long position as soon as the bulls take over the market.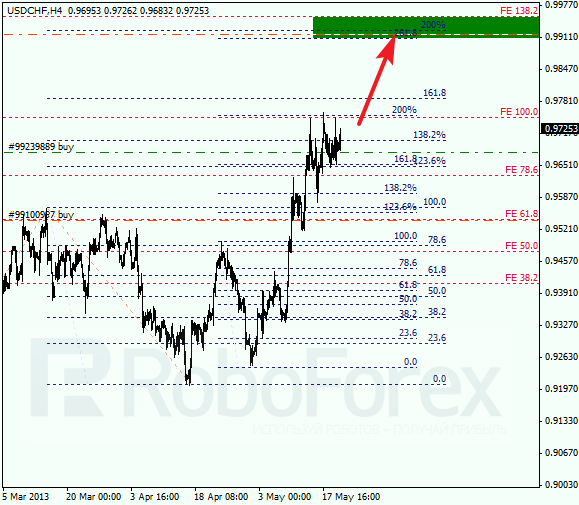 The current correction hasn't been able to fall down lower than the level of 23.6% from the previous ascending movement. If the market rebounds from this level, the pair will start growing up towards the target area, where there are three important fibo-levels.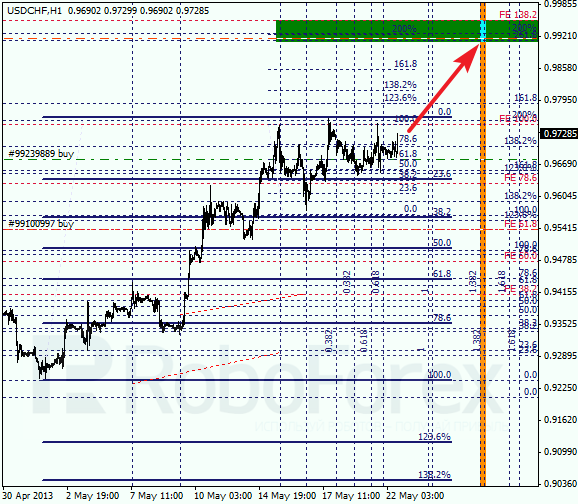 RoboForex Analytical Department