EURUSD, "Euro vs. US Dollar"
As we can see in the H4 chart, the ascending tendency continues. EURUSD has formed Engulfing reversal patterns close to the resistance line. Right now, the pair is reversing; it stopped at 1.1350 and may start a new correction towards 1.1280. However, one shouldn't exclude a possibility that the price may continue its growth to update its high and test 1.1444.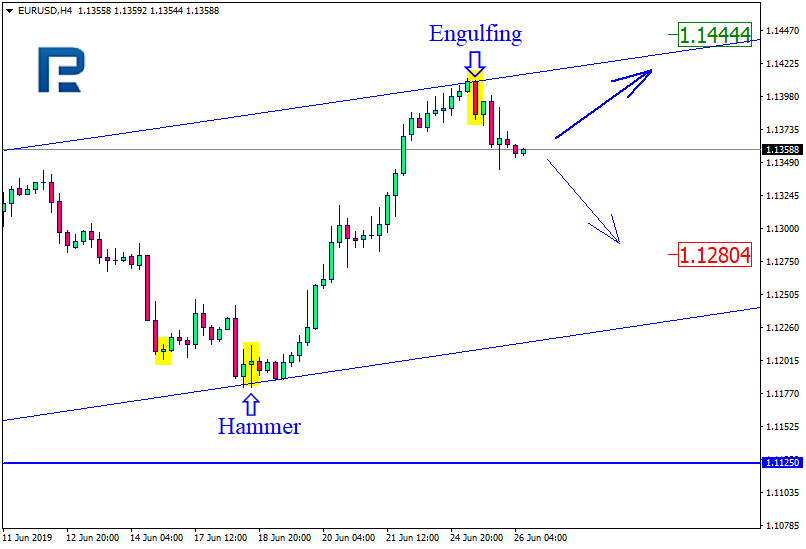 USDJPY, "US Dollar vs. Japanese Yen"
As we can see in the H4 chart, the descending tendency continues. After completing Harami reversal pattern near the support level, USDJPY is trying to reverse and continue forming the descending channel. The key upside target may be the closest resistance level at 107.90. However, we shouldn't ignore a possibility that the instrument may update its lows and continue its decline to reach 106.50.