Analysis for June 17th, 2014

EUR USD, "Euro vs US Dollar"
EURUSD continues to hold within a bullish structure, we assume that this is third growing structure. We anticipate wave development up to 1.3650 level. Then we anticipate decline to 1.3580, the whole scenario will assume that current range will extend. Then we anticipate growth to 1.3840 or higher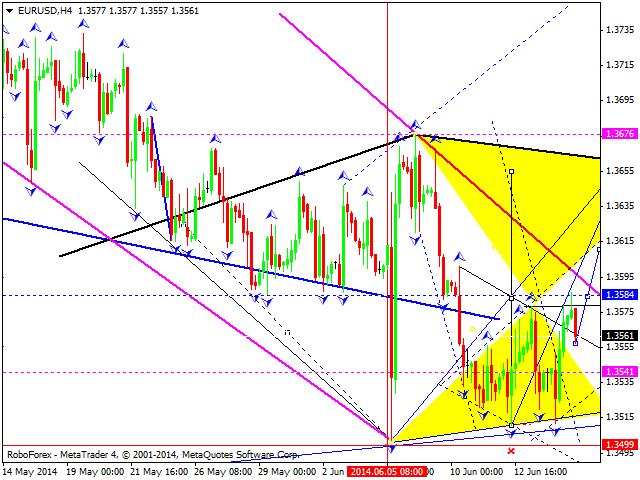 .
GBP USD, "British pound vs US Dollar"
GBPUSD is continuing to consolidate around highs, we anticipate decline to 1.6900. In case it happens, we expect growth to resume to 1.7070 area.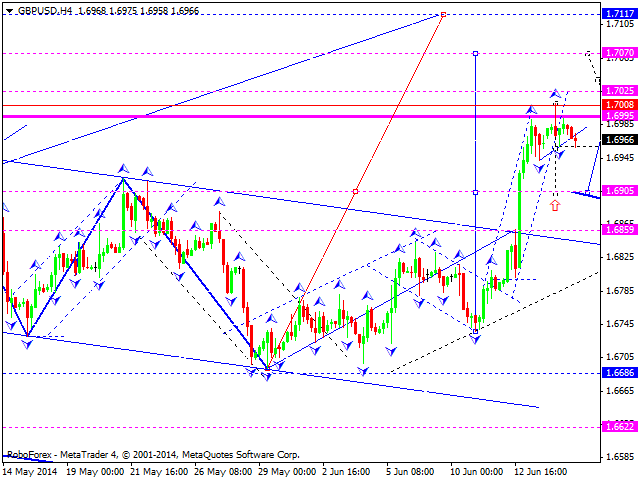 USD CHF, "US Dollar vs Swiss Franc"
USDCHF is developing within bearish structure. Wave can be completed with target of 0.8950. Then our scenario includes growth to 0.8978. After that we believe that price will decline up to 0.8900 area.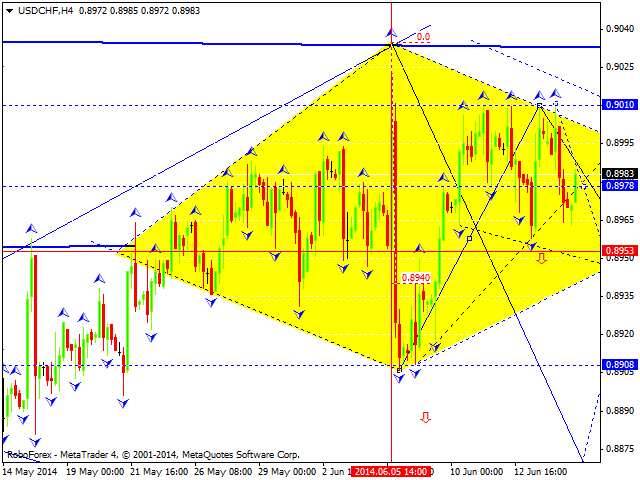 USD JPY, "US Dollar vs Japanese Yen"
USDJPY continues to decline in correctional phase according to our model, with possible target of 102.20. We anticipate that current structure can build in a form of triangle. Basic scenario that we follow now is that 3rd wave will evolve with possible target of 100.50. After that, in case it happens, price can retest 101.70 area.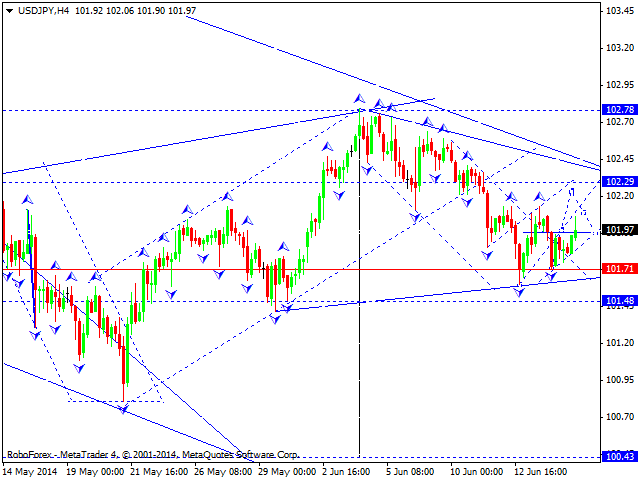 AUD USD, "Australian dollar vs US dollar"
AUDUSD continues to move within correctional phase with possible target of 0.9350. If this target will be achieved, 0.9445 is the next level to visit according to our view. Then again price may retest 0.9400. After that market might initiate ascending impulse with 0.9465 as a target.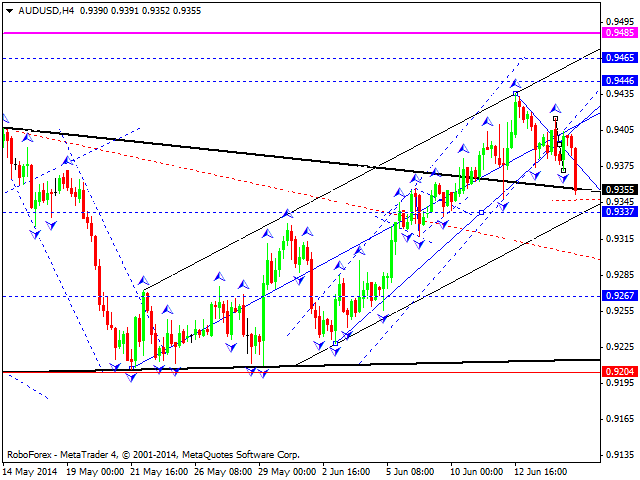 USD RUB, "US Dollar vs Russian Rouble"
Russian rouble had extended its' trading range to the upside. For today, our view includes possible decline with 33.93 as a target. Only after that price can start growing within 4th bullish wave with target of 35.00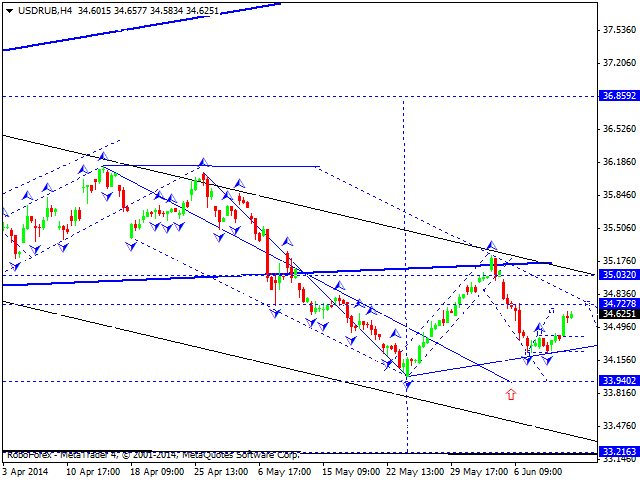 XAU USD, "Gold vs US Dollar"
XAUUSD (Gold) is forming first structure of possible decline. Rising channel is broken out to the downside. For today we expect decline with target of 1261. After that we will expect growth to 1272.92. In case all of above happens, we will estimate whether decline to 1208 is possible. After that we assume that growth to the higher border of the triangle is possible.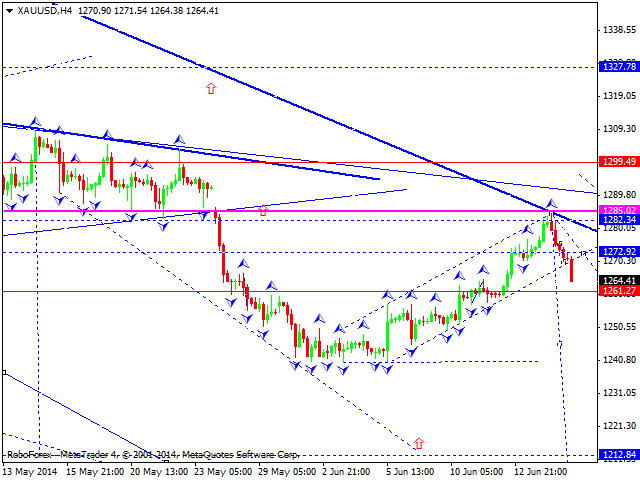 RoboForex Analytical Department