Forecast for November 9th, 2012

EUR/USD
The EUR/USD currency pair reached the target of another structure and the third wave should be considered finished. Today the price is expected to start a corrective movement and return to the level of 1.2900. Yesterday the market started forming a consolidation channel. Today the price may leave it in an upward direction.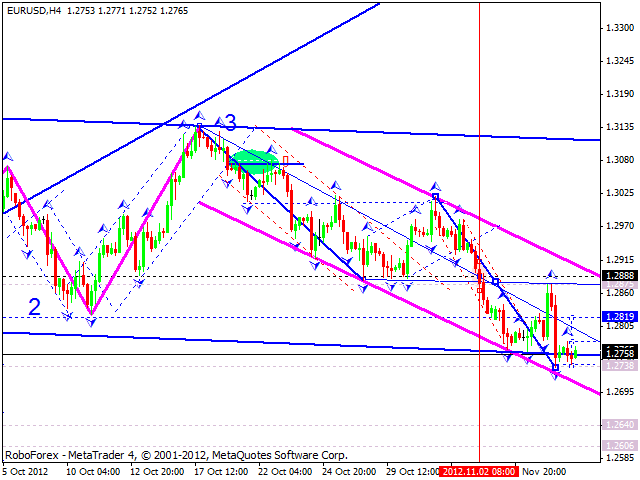 GBP/USD
The GBP/USD currency pair continues falling down, it is moving near the center of another wave. It looks like Pound is going to continue falling down towards the level of 1.5910. The market situation implies that the market may start a correction. An ascending movement won't change an overall technical picture. The highest point which may be reached is the target at 1.6060. Later the pair may start moving downwards.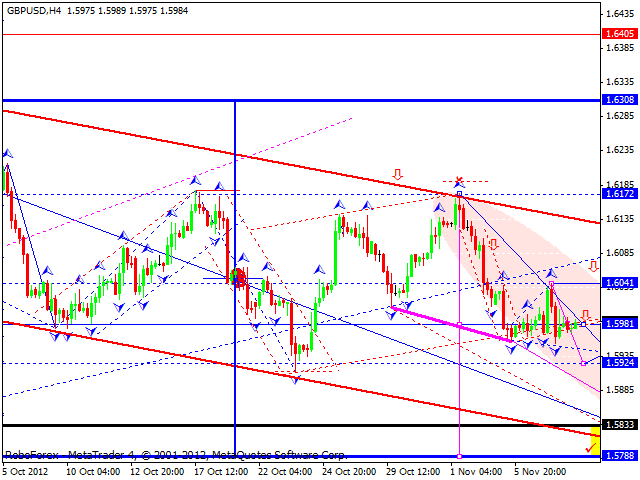 USD/CHF
The USD/CHF currency pair completed another ascending wave. Yesterday the market started consolidating near the top. Later the price is expected to leave a consolidation channel downwards and start more serious correction towards the level of 0.9360.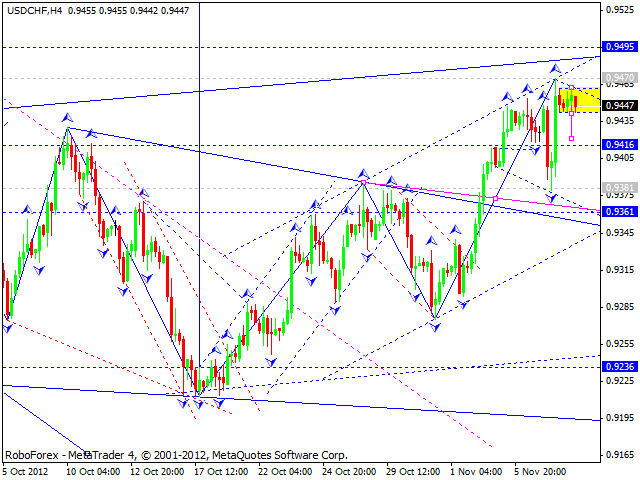 USD/JPY
The USD/JPY currency pair continues moving near the level of 80 and may fall down towards the target at 79.60. After that the price is expected to make a reverse and grow up towards the target at 81.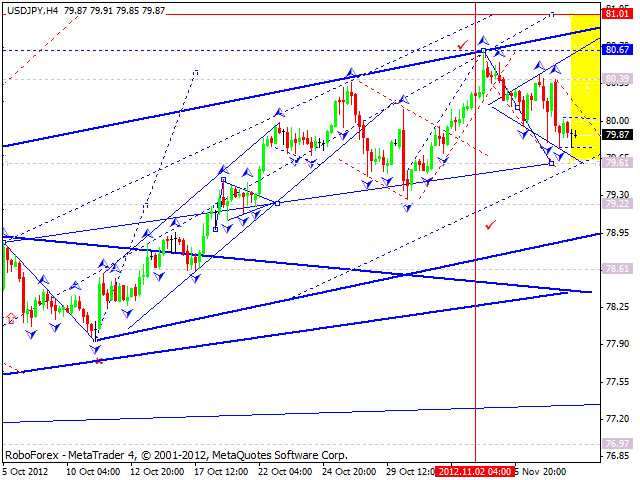 AUD/USD
Australian Dollar is being corrected. Today we can expect the price to complete this correction near the level of 1.0382 and then continue growing up to reach the target at 1.0510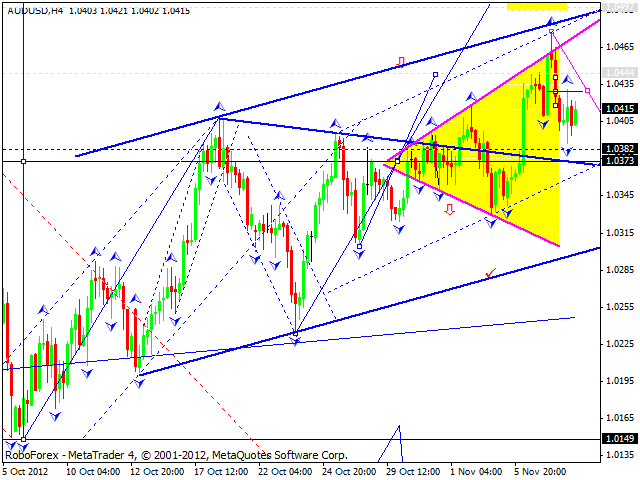 GOLD
Gold started one more descending structure, currently it is forming the first wave with the target in the area of 1700. Later the instrument is expected to start a correction towards the level of 1716 and then to continue falling down to break the level of 1700. Thus, the market is forming a narrow trading range. Today the price is not going to leave it, but to consolidate inside it.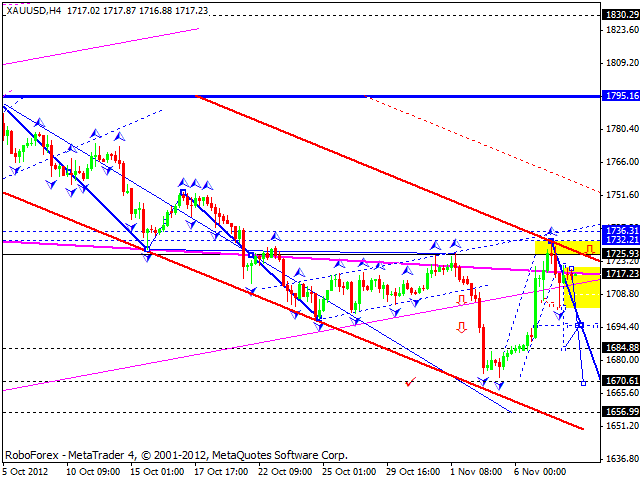 RoboForex Analytical Department