Analysis for November 25th, 2013

EUR/USD
Euro continues moving upwards. We think, today price may complete its first ascending wave by reaching 1.3590 and then start correction towards 1.3440. Later, in our opinion, pair may consolidate for a while, break maximum of the first wave, and then continue growing up to reach target at 1.3700.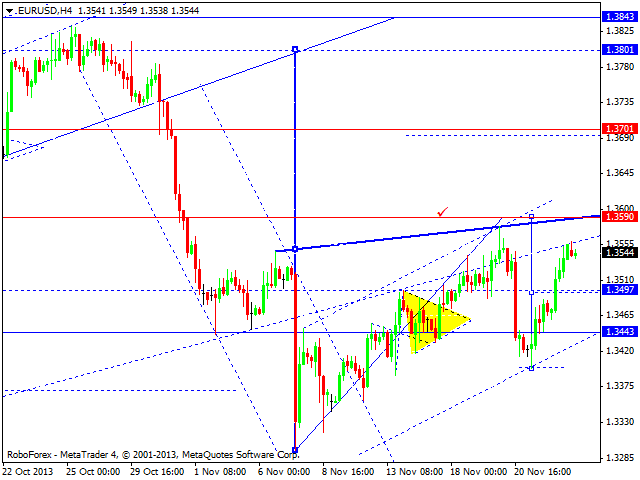 GBP/USD
Pound is still moving upwards; market has broken consolidation channel near 1.6195 upwards and may not start new correction right now. Later, in our opinion, pair may continue growing up to reach 1.6350 and then start falling down return to 1.6100.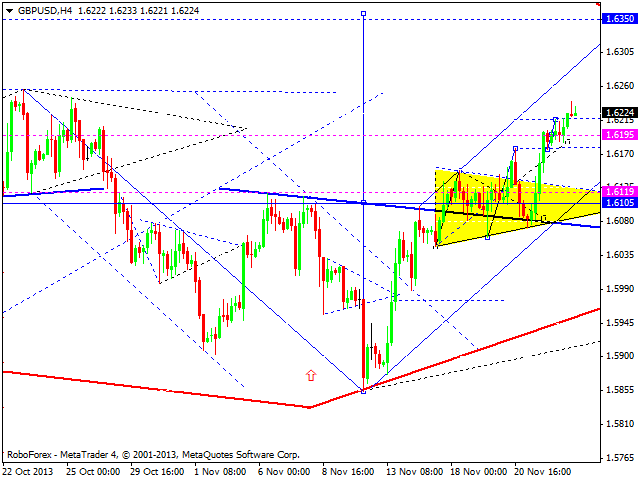 USD/CHF
Franc completed its first descending wave and right now is forming consolidation structure. We think, today price form correction towards 0.9150. However, alternative scenario implies that pair may rebound from 0.9110, reach new minimum, and then form continuation pattern to continue down-trend.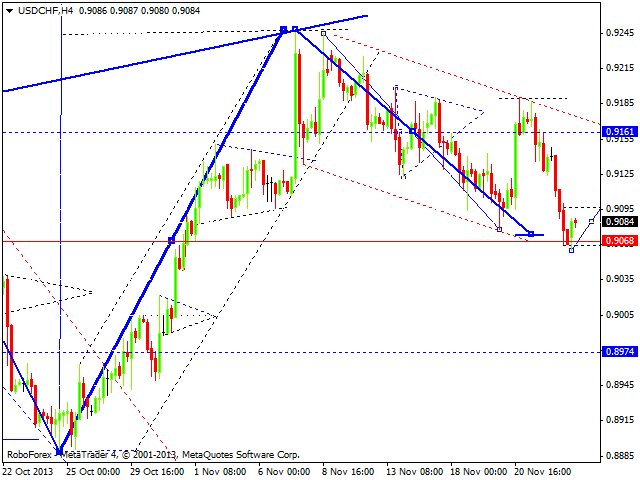 USD/JPY
Yen is extending its ascending structure; market has broken triangle pattern, but is not expected to form continuation structure. We should note, that this wave may be stopped by any of resistance levels: 101.90, 102.60, or 102.90. If later pair isn't able to form new correction from the first of these resistance levels, any ascending movement which follows may result in sharp decline within down-trend. In order to do this, market has to form pivot point, which in its turn, takes time.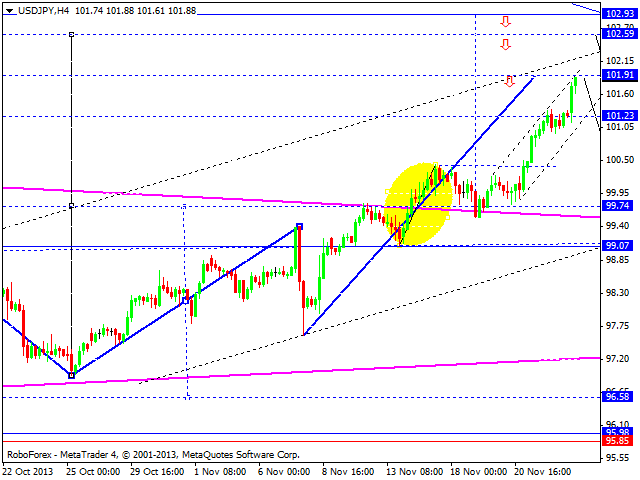 AUD/USD
Australian Dollar reached its minimum target of the fourth wave; right now market is still moving inside descending channel. We think, today price may continue falling down and extending this wave towards 0.9060. Later, in our opinion, pair may beak this descending channel and form reversal structure for new ascending wave with target at 0.9770.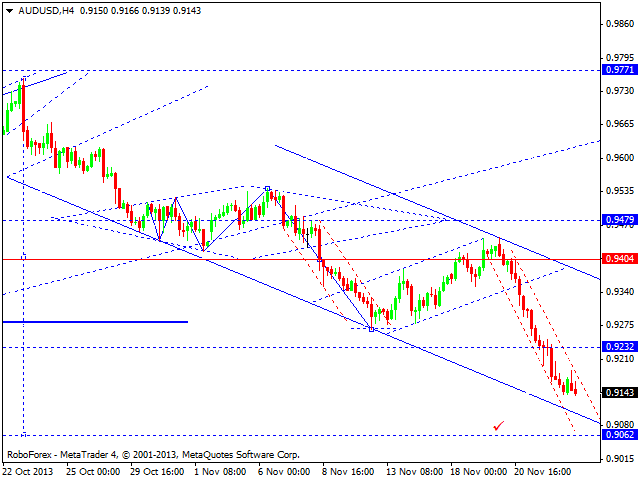 GOLD
Gold continues falling down towards 1195; instrument has formed consolidation channel at current minimums. We think, today price break it downwards to reach 1225 and then, before starting moving downwards again, form another consolidation channel.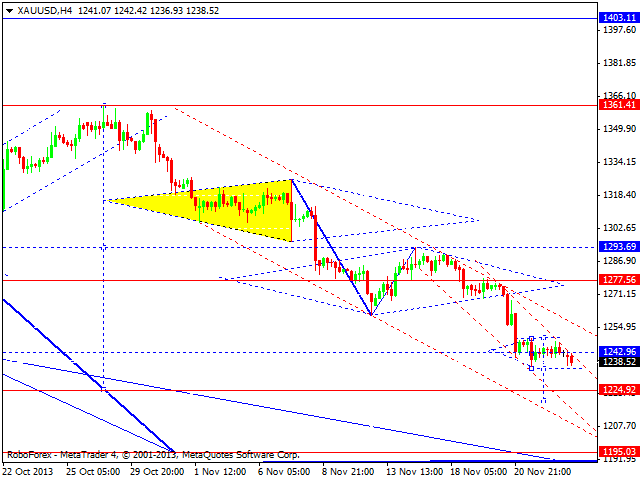 RoboForex Analytical Department