Analysis for December 12th, 2012

EUR/USD
Yesterday the EUR/USD currency pair formed a correction towards the previous descending movement. Today the price may grow up a little bit, reach a new top at 1.3030, and then continue falling down to break the level of 1.2870.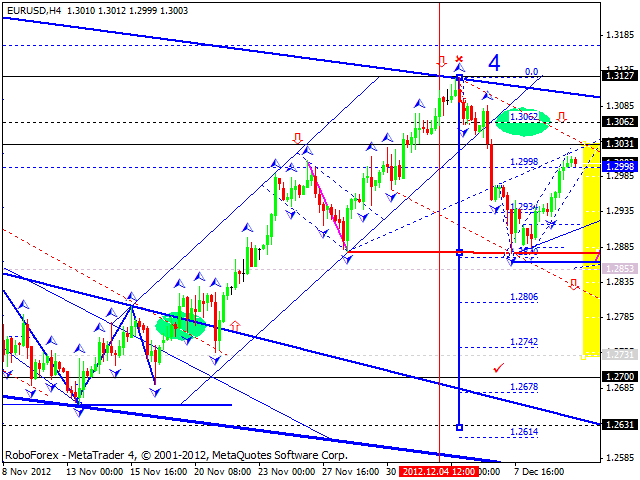 GBP/USD
The GBP/USD currency pair finished an ascending wave. Today we can see that the price is consolidating at the top of this wave. The structure of this wave implies that the next descending movement may break the level of 1.6040 while forming "triangle" pattern.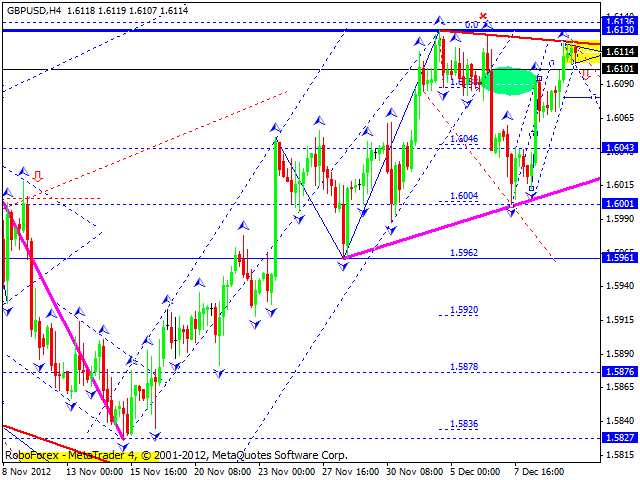 USD/CHF
The USD/CHF currency pair formed a corrective wave and completed the structure. Today the price may start forming a reversal structure in order to continue moving upwards. The target is at 0.9400.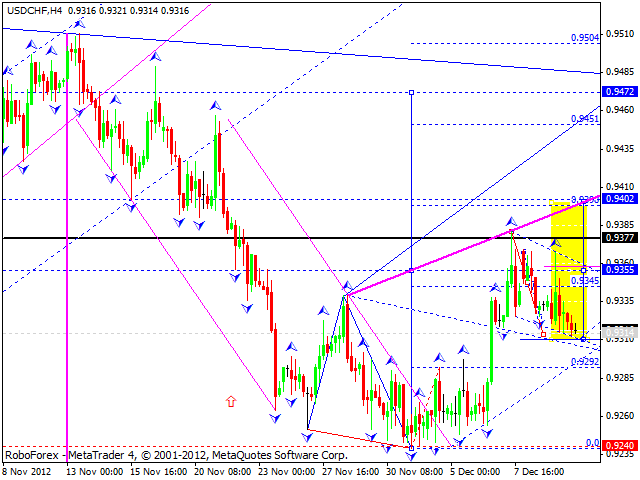 USD/JPY
The USD/JPY currency pair is trying to start moving upwards. The price may consolidate near the level of 83 a little bit and then reach the target at 83.40. However, today I expect the pair to form a new descending structure, and only after that to continue growing up towards the defined target.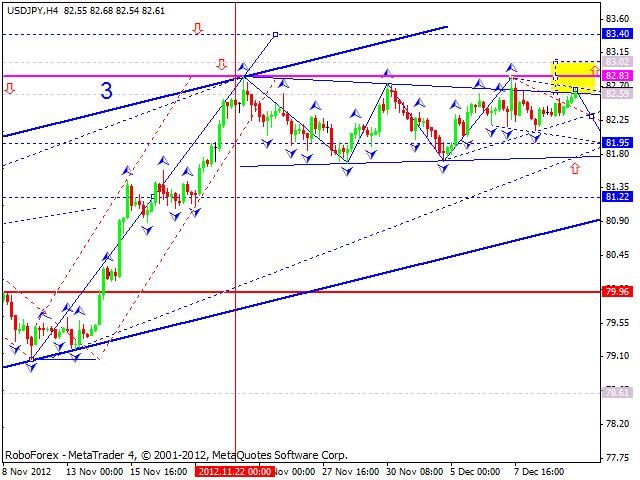 AUD/USD
Australian dollar reached a local target of the growth. Today, in my opinion, the pair may return to the level of 1.0480 and then start forming one more ascending structure towards the main target of this wave at 1.0560.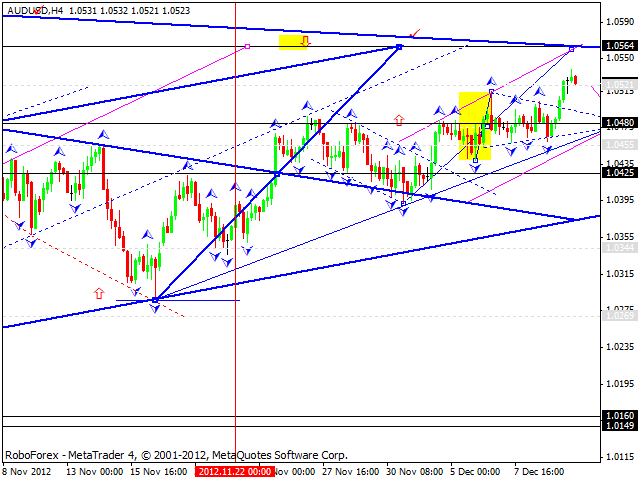 GOLD
Gold finished the first descending impulse and at the moment is correcting it. Later the instrument may form another descending impulse to break the level of 1700 and then continue forming this descending wave with the target at 1656.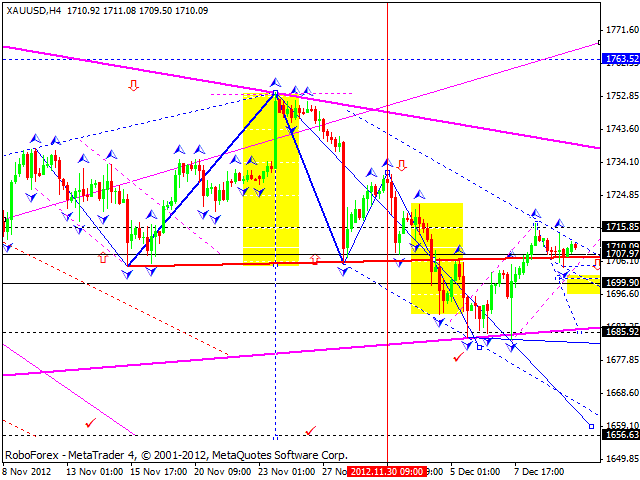 RoboForex Analytical Department