Analysis for April 9th, 2013

EUR/USD
The EUR/USD currency pair is still being corrected. Most likely, in the nearest future the pair will continue moving towards the level of 38.2%. If later the price rebounds from the target area, the pair may make reverse and start a new descending trend.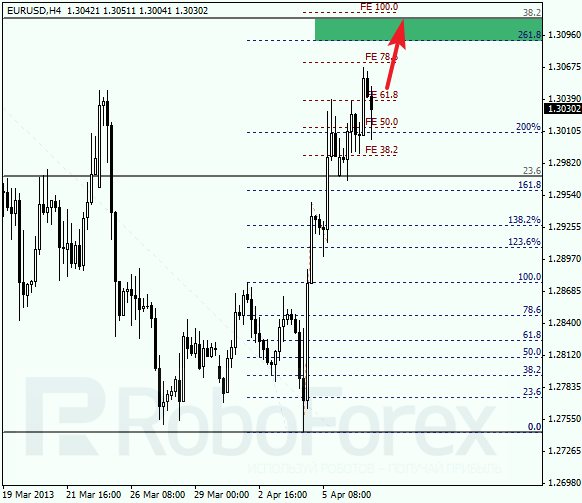 In the target area, there are four fibo-levels at the same time. According to the analysis of temporary time zones, the pair is expected to reach the level; of 38.2% during the day. Right now, I'm staying out of the market and planning to start selling after the price start a new down-trend.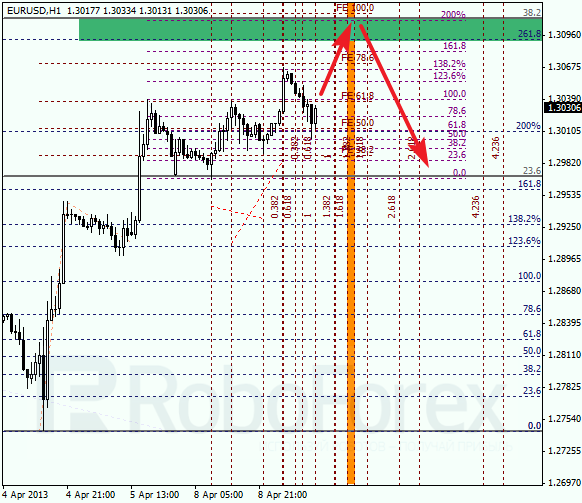 USD/CHF
Franc is also being corrected, allowing me to open one more sell order. The target of this descending correction is the level of 50%. If the pair rebounds from this level, the price will start a new ascending bullish trend.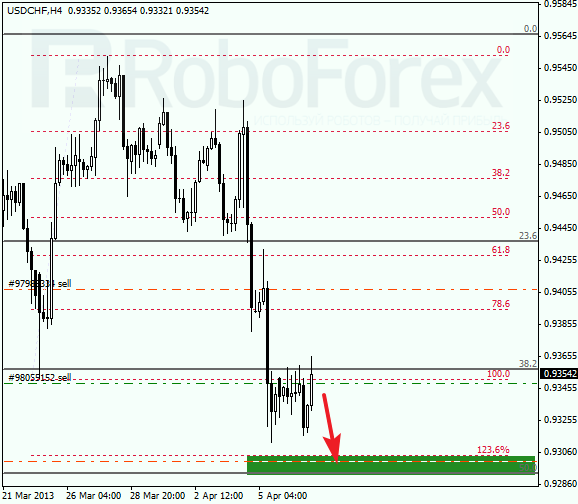 At the H1 chart, we can see that there are several fibo-levels. Analysis of temporary time zones indicates that the price may reach predicted target levels during Tuesday. I'm planning to move the stop on my second order into the black as soon as the bears start pushing the market downwards.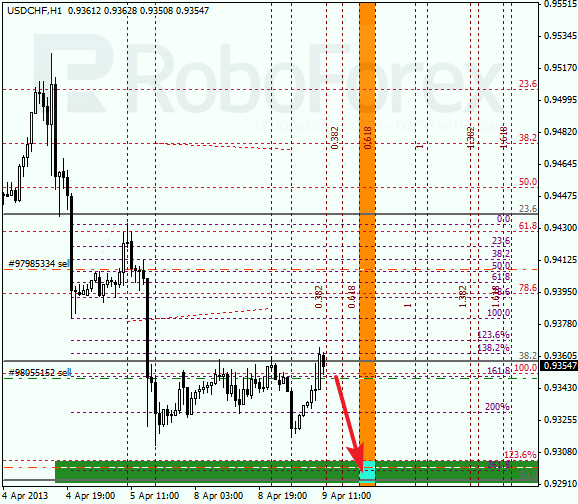 RoboForex Analytical Department