Analysis for May 27th, 2013

DJIA Index
The current chart structure implies that an ascending impulse inside wave
5
was completed. It looks like the Index is trying to make a reverse. After a local correction, the instrument is expected to continue falling down and forming wave
(1)
.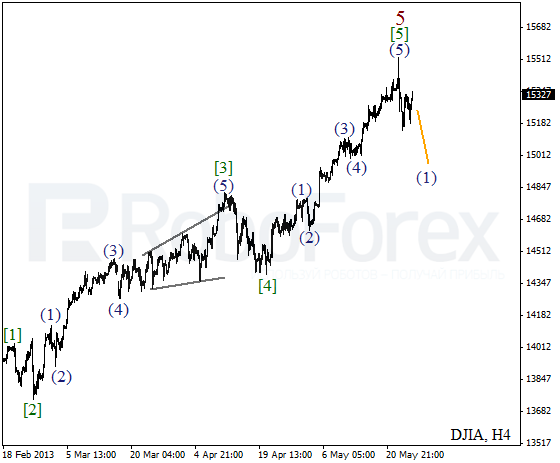 More detailed wave structure is shown on the H1 chart. The price completed an impulse inside wave
(5) of [5]
and started forming an initial wave
1
. Most likely, the Instrument will finish wave
2
during Monday and start moving downwards inside the third one.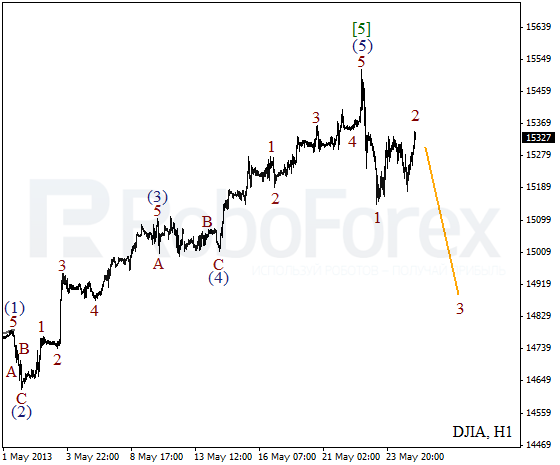 Crude Oil
We can't exclude a possibility that Oil completed wave
2
in the form of
flat
pattern. On the minor wave level, the instrument is forming an initial wave
(1)
. There is a possibility that the price may continue growing up during the next several hours.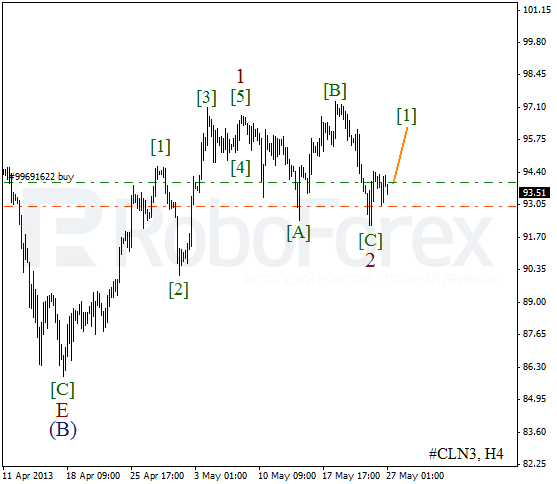 At the H1 chart, after finishing an impulse inside wave
[C]
, the price completed wave
(1)
. During Monday, the market is expected to finish a local correction and start a new ascending movement. The target of the third wave is the level of $95.5 per barrel of Light Sweet.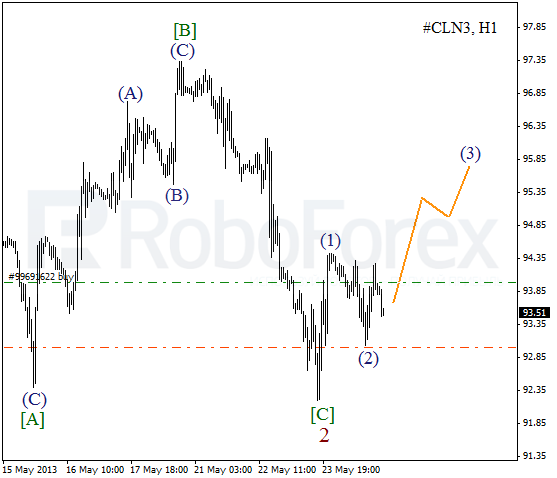 RoboForex Analytical Department