AUDUSD
On H4 the last impulse of growth slumped to a correction upon reaching its peak. When the correction is over, growth may continue; a breakthrough of the maximum at 0.7048 might let the quotations rise to 61.8% (0.7063) Fibo. Further growth may be aimed at the post-correction amplification area of 138.2-161.8% (0.7100-0.7132), containing another mid-term aim at 76.0% (0.7115). The main support is at 0.6910.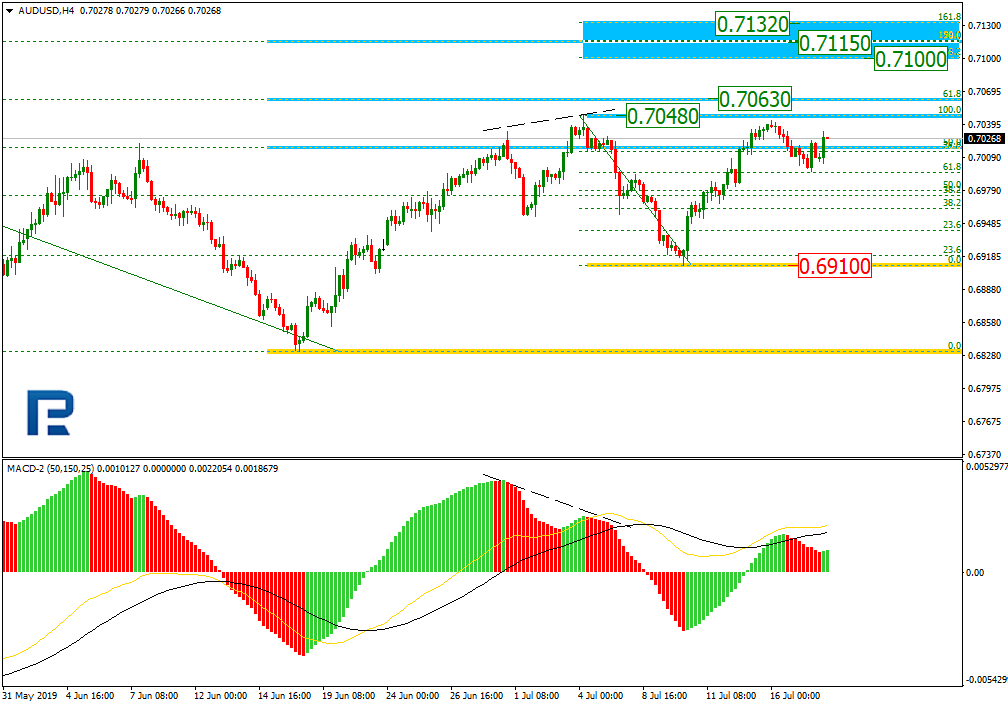 On H1 we can see the end of the descending correction before it reached 38.2% (0.6993). The growth we are contemplating may be the beginning of a new ascending wave not just to the local maximum at 70.44, but to mid-term goals as well. However, if the resistance at the maximum holds the quotations on, another descending wave may bring them to 38.2% (0.6993) and 50.0% (0.6977) Fibo.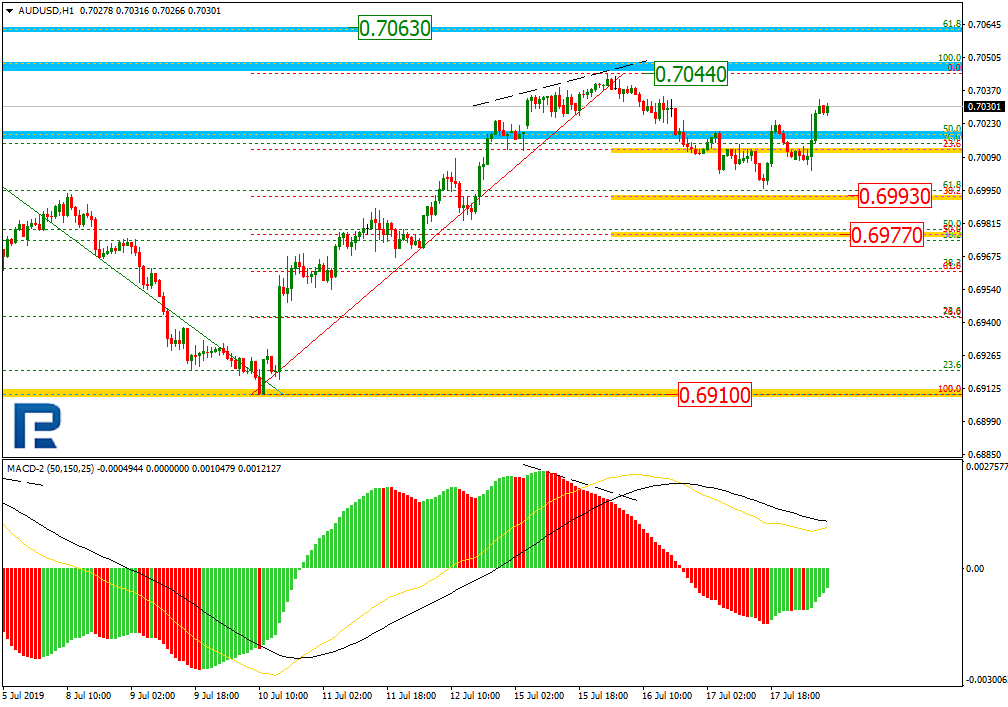 USDCAD
On H4 the quotations are still testing the long-term level of 38.2% Fibo. The instrument is trying to decline, renewing the local minimums, but its efforts do not seem to be enough to reach 50.0% (1.2864) in the short perspective. The emerging convergence may signal an approaching pullback. The resistance is at 23.6% (1.3287).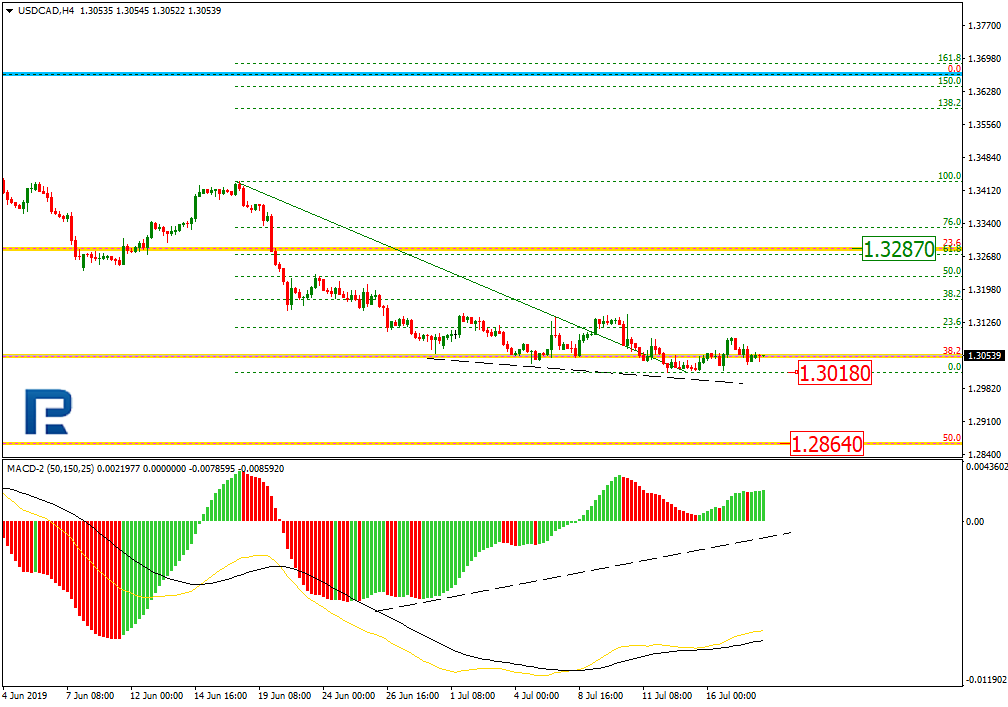 On H1 the pair is trying to develop a correcting up-trend. The first goals of growth may be 23.6% (1.3116) and 38.2% (1.3176) Fibo. The support is at the minimum of 1.3018.