Analysis for October 29th, 2013

EUR/USD
Euro is still being corrected. My yesterday's buy order is in the red a bit. In the near term, the pair is expected to start a new ascending movement towards the upper targets, the main of which is at the level of 78.6%.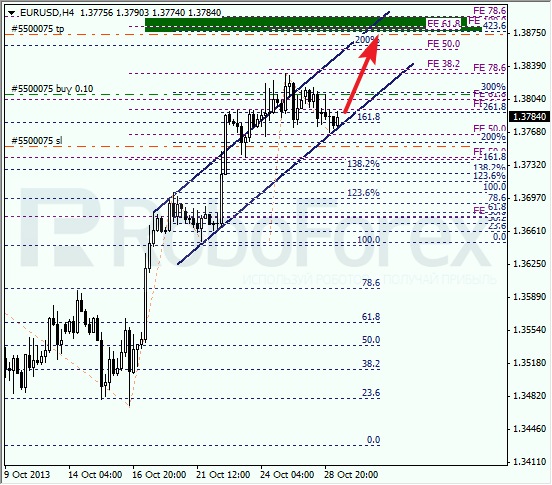 At the H1 chart, the target has almost reach the local correction level of 38.2%. We may assume that the temporary fibo-zones indicated the exact point where the price completed the correction. Later, the pair is expected to continue growing up towards the next target.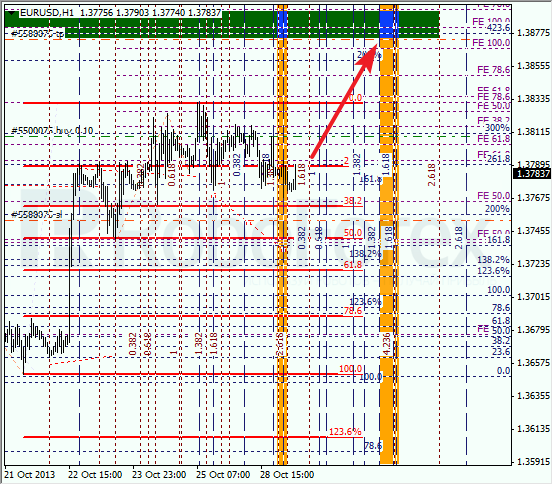 USD/CHF
Franc is also being corrected. The target is still at the lower levels (including the level of 61.8%, local extension). I'm planning to increase my short position as soon as the price starts a new descending movement.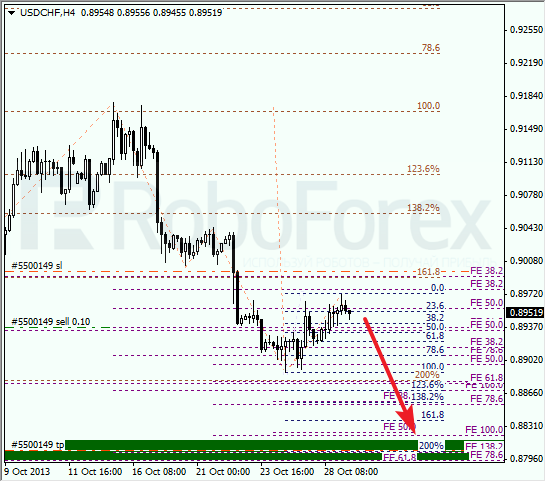 At the H1 chart, Franc is testing the correctional level of 50% for the second time. If it rebounds (it looks like it is going to happen), the bears will start a new descending movement. According to the analysis of the temporary fibo-zones, the predicted targets may be reached by Thursday.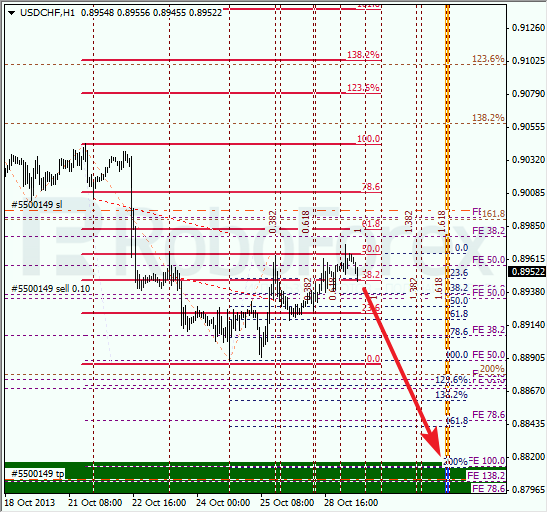 RoboForex Analytical Department