Analysis for May 14th, 2012

NZD/USD
The price continues forming a descending impulse inside the third wave. On the minor wave level the pair is finishing wave
(3)
. In the near term, we can expect the local correction, but after it is completed the price may start falling down again while forming wave
(5) of [3]
.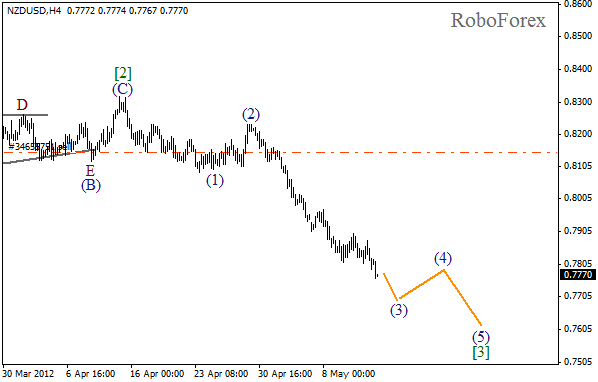 More detailed wave structure is shown on the H1 chart. As we can see, the price has formed an
extension
in wave
3
and currently is forming the fifth wave. In the near term we can expect the pair to complete the formation of an impulse in wave
(3)
.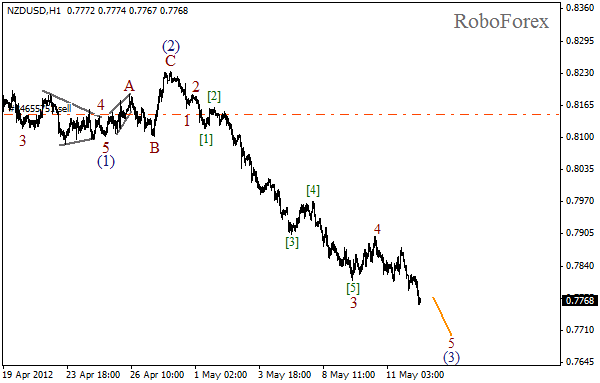 EUR/USD
Euro is in the very middle of wave
(3)
. On the minor wave level the price has finished wave
2
and right now is starting to form the third one. Most likely, the pair will continue falling down in the nearest future. The short-term target for the bears is at the level of 1.2600.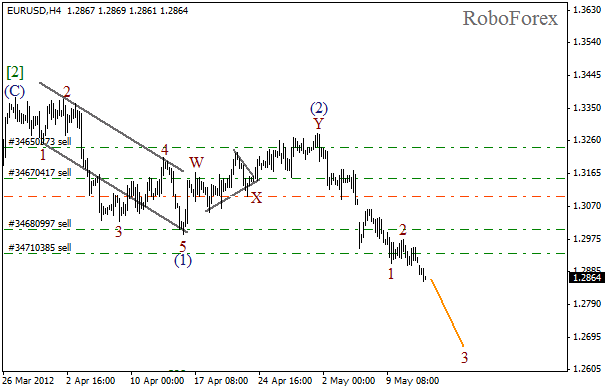 As we can see at the H1 chart, the price has just started forming wave
3
. The pair is forming wave
[1]
, which may be completed within the next several days. In the future we can expect the local correction, and after it is finished the price may continue moving downwards.