Analysis for September 7th, 2012

DJIA INDEX
I've decided to correct the current chart structure a bit, 'cause there were too many initial waves on it. It looks like at the moment the price is forming an ascending impulse inside wave
[1]
. In the near term, the price may continue moving upwards inside wave
(5)
, but later we can expect the correction.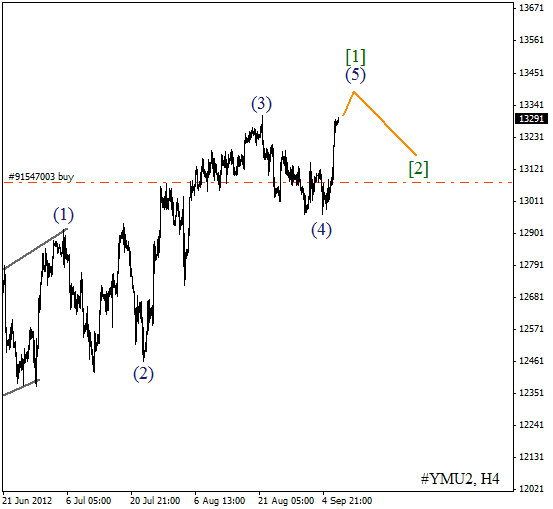 As we can see at the H1 chart, the price is forming wave
3 of (5)
. Most likely, the local correction will be finished soon and the Index will continue growing up and form wave
5
. Later we can expect a new correction inside wave
[2]
.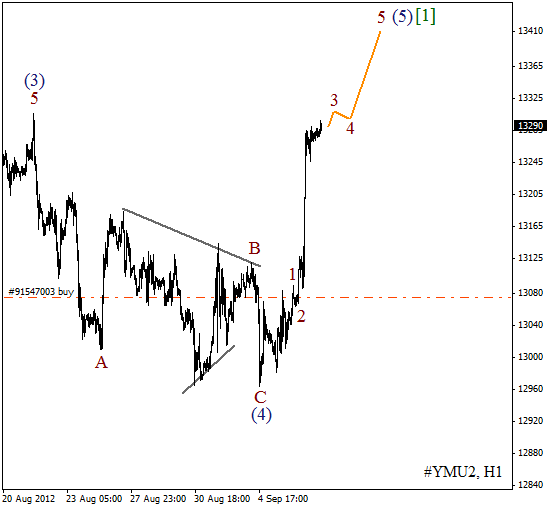 CRUDE OIL
Yesterday the price continued the corrective movement. After the price had broken the local maximum, I moved the stop on buy order into the black and it worked. We may assume that the instrument has completed
zigzag
pattern inside wave
(B)
. In the future, we can expect the price to form wave
(C)
and reach a new local minimum.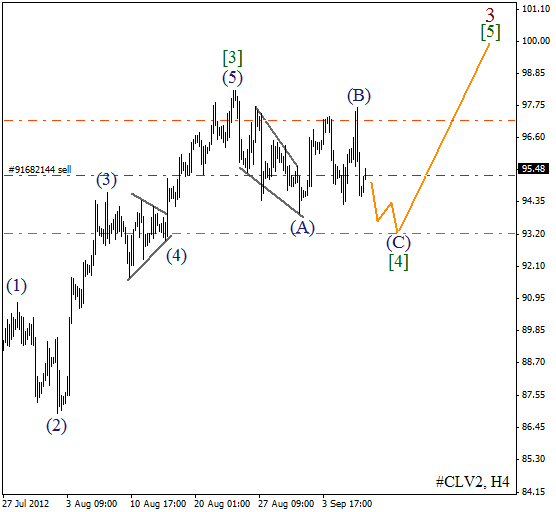 After completing wave
(B)
, the price formed an initial descending impulse inside wave
1
. Earlier the instrument finished
wedge
pattern inside wave
(A)
. In the near term, the price may beak the local minimum.