Analysis for September 20th, 2011

USD/CHF
We may assume that wave
[X]
has been completed inside the fourth wave. Most likely, in the near term the correction may continue. We can also expect wave
[Y] of 4
to start during the day.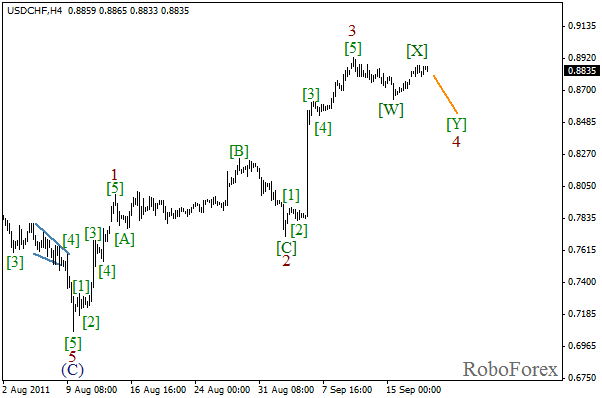 More detailed wave markings are shown on the H1 chart. It looks like wave
[X]
has taken the form of a usual
zigzag
pattern. The forecast is still bearish. Also, we can expect wave
[Y] of 4
to start in the nearest future.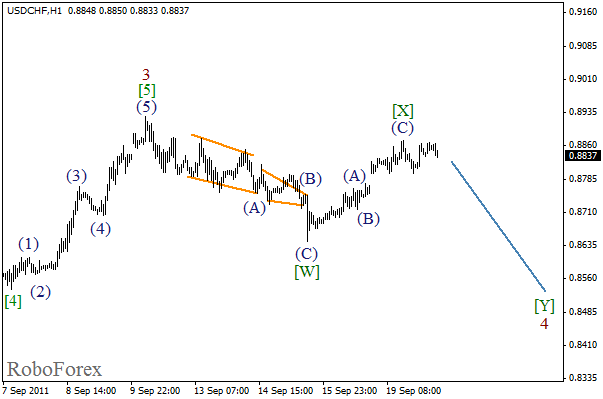 EUR/USD
After yesterday's gap, the market fixed itself below it but hasn't been able to "close" it. Such market behavior may indicate that the price will continue falling down while forming wave
(C) of [Y]
. Most likely, the market will reach a new local minimum within the next several days.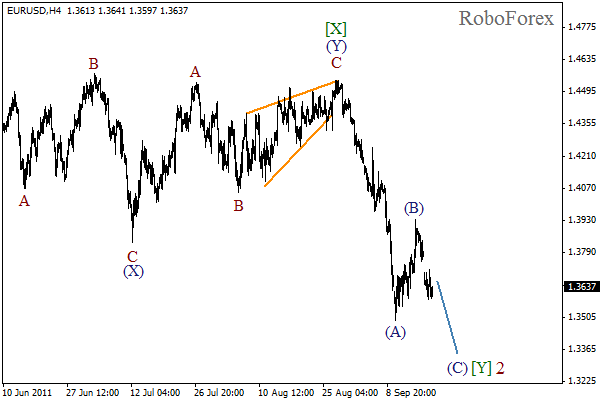 At the H1 chart we can see that an initial descending impulse has been completed in wave
(C)
. Currently the second wave is being formed, and after it I finished, the price may start moving downwards again. The target of wave
[Y]
is the level of 1.3300.